Botox
Looking to smooth away wrinkles and prevent new ones from forming? Consider Botox® injections at Mudgil Dermatology. Adarsh Vijay Mudgil, MD, who is dual board-certified in dermatology and dermatopathology, provides quick Botox injections with natural-looking results that last up to six months. The practice is conveniently located in the Greenwich Village neighborhood of Manhattan in New York City and Long Island, New York. Call your nearest office today to learn more about Botox or book a consultation online.
What is Botox?
Botox a purified form of botulinum toxin. The treatment works by temporarily weakening your muscles, preventing wrinkles from forming and smoothing away existing ones.
Mudgil Dermatology offers Botox as part of a complete anti-aging strategy. Botox also treats excessive sweating under your arms or on the palms of your hands.
Who is a candidate
for Botox?
Dr. Mudgil at Mudgil Dermatology reviews your medical history during your initial consultation to make sure that Botox is appropriate for you. Botox might not be suitable for you if you're:
Pregnant
Breastfeeding
Allergic to certain ingredients
You also shouldn't have Botox injections if you have ALS or other conditions affecting your muscles or nerves.
Be sure to tell Dr. Mudgil about all of the medications you're taking, including vitamins and supplements. Some medications may make you bruise easily, and you'll want to avoid taking these drugs before your Botox appointment at Mudgil Dermatology.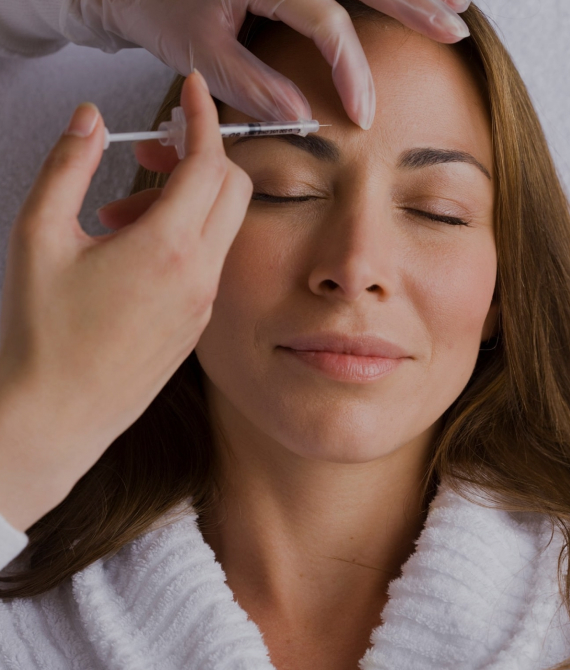 What happens when
I get Botox?
Dr. Mudgil analyzes the muscles of your face to determine the appropriate treatment areas. He may ask you to frown or scowl as he administers your Botox injections. The needle might sting a tiny bit.
Botox injections usually take just 10 minutes, with minimal downtime. Dr. Mudgil gives you a small ice pack to hold against your injection sites to minimize any redness or swelling.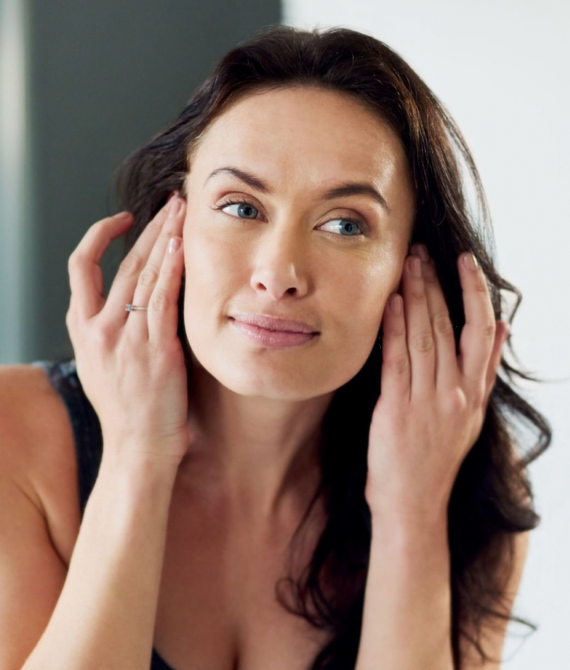 When do I see results from Botox?
It takes about 3-5 days for you to begin seeing your results. You should notice maximum results in about a week or two, although results vary.
How long does injectable Botox last?
Your results typically last 3-6 months, although results vary. Because Botox isn't permanent, you can expect your lines and wrinkles to slowly return unless you regularly update your injections at Mudgil Dermatology.
If it's time to turn back the clock on signs of aging, call today or book a consultation online with Mudgil Dermatology to discuss anti-aging with Botox injections with Dr. Mudgil.
Make an Appointment
Virtual consultations and future appointments.